About the brand
Warranty Period
12 Month(s)
Select showroom to pickup
Enter store location
Pickup
2 Hour Collection Available at
---
LG 18000 BTU Air Conditioner - UV Nano Inverter
Regular Price Rs.489,990 Special Price Rs.467,990
Notice
The payment mode is about to switch to USD (US Dollars)
Please read our terms & conditions and proceed accordingly
Terms & Conditions
Locally issued cards will not be accepted as a valid payment mode.
International cards are not eligible for any easy payment schemes.
The pickup option is not available for payments made in USD.
Easy payment plans available upto 60 months
---
Terms & Conditions:
Free installation (Up to 5-meter piping from Indoor unit to Outdoor unit)
Additional meter will be charged
3 Free Services (within a Year)
The above design and specifications are subject to change without prior notice for product improvement
The value given in the table for noise level reflect in Anechoic Chamber

Anti Virus Filter
LG DUAL Inverter Air Conditioner now comes with an 'Anti-Virus' protection layer. The filter mesh is coated with Cationic Silver Ions (AgNPs) that deactivates more than 99% Virus# and bacteria* in contact. To be precise, it demobilizes up to 99.76% Virus# and up to 99.99% bacteria* cleansing.
UV Nano Technology
UV Rays Produced by LEDs at lower level of the fan/ blower deactivates the air from Virus /Bacteria by break their DNA and produces clean air, also making it impossible to generate and multiply
Remove allergy causing substance such as house dust mites, floating in the air.
Super Convertible 5-in-1 Cooling
LG DUALCOOL AC with Super Convertible 5-in-1 Cooling Control, you can not only save a lot of energy by stepping down the cooling capacity from 100% to 80%, 60% or 40%, but even increase the cooling capacity to 110%* when faster cooling becomes most important.
ThinQ™
Access your air conditioner at any time and from anywhere with a Wi-Fi equipped device and LG's exclusive home appliances control app.
Efficient Green Refrigerant
Eco-friendly refrigerants that can prevent environmental pollution. R32 refrigerant is capable of producing high and green efficiency even with a small amount of refrigerant.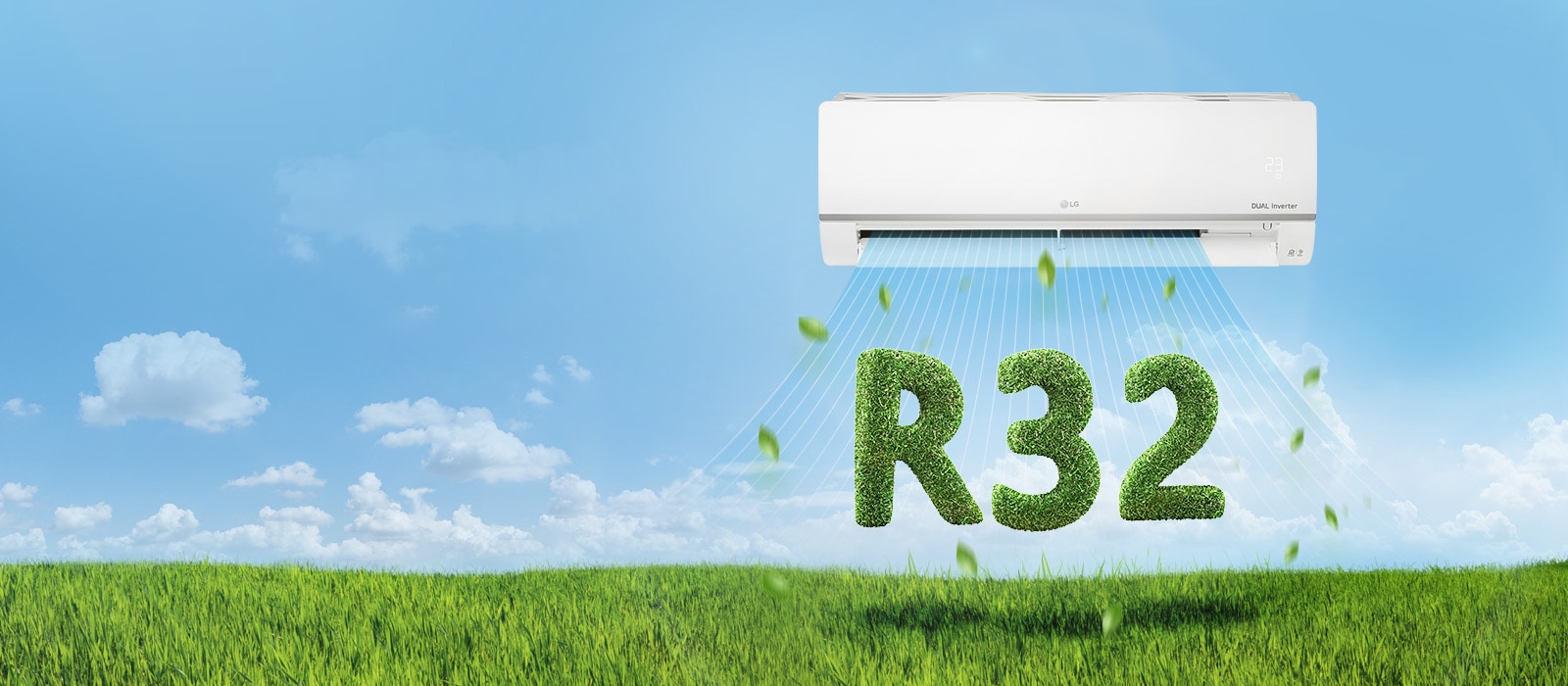 4 Way Swing
The horizontal and vertical swing action ensures better airflow while giving uniform cooling.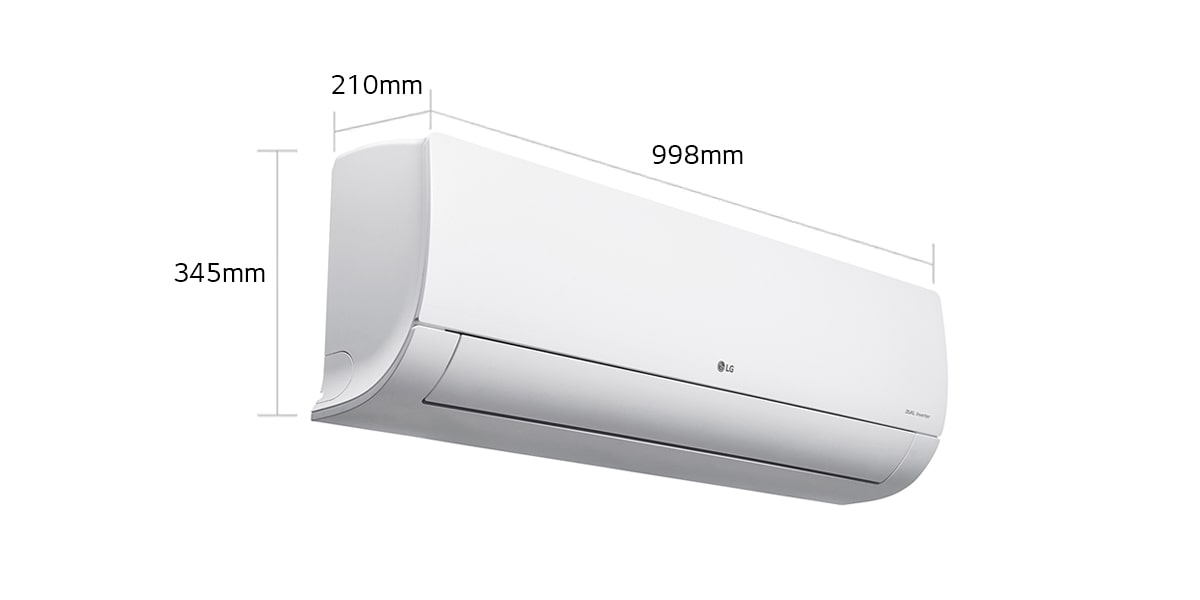 | | | | |
| --- | --- | --- | --- |
| SPECIFICATIONS | | | |
| Model Performance | | | S3-Q18KL17E |
| | | | |
| Capacity | Cooling | W | 5,000 |
| | | BTU/Hr | 17,060 |
| | min~max | W | 1550-5632 |
| EER/COP | | | 11.85 |
| ISEER | | | 4.73 |
| Air Circulation | Indoor/Outdoor | CFM | 653/1236 |
| Noise Level | Indoor (Hi/Mid/Lo/SL) | dB-A(+1) | 45/ 39/35/31 |
| | Outdoor | dB-A(+1 | 55 |
| ELECTRICAL | | | |
| Compressor | Type/Gas | | Dual Rotary / R-32 |
| Power Supply | Phase/Volatge/Frequency | @/V/Hz | 1/220~240/50 |
| Power Input | Cooling | W | 1,440 |
| | Min~Max | W | 510-1680 |
| Tool | | | |
| Indoor | Tool | | SK |
| Outdoor | Tool | | UL2 |
| Interconnecting pipe | Liquid Side | mm(in) | 6.35(1/4) |
| | Gas Side | mm(in) | 12.7(1/2) |
| FEATURES | | | |
| H'Cool | | | v |
| UV Nano | | | v |
| Wi-Fi Vv Vv | | | v |
| Active Energy Control ( 5 in 1) | | | v |
| Anti-Allergic Filter | | | v |
| Anti-Virus Filter | | | v |
| Auto Clean | | | v |
| Auto Air Swing ( 4 Way/2 Way) | | | 4-Way |
| On Timer | | | v |
| Off Timer | | | v |
| Sleep Mode | | | v |
| Display Light (On/Off) | | | v |
| Display Type | | | Digital |
| Indirect Air | | | v |
| Self Diagnostic | | | v |
| Chaos Logic | | | v |
| Fuzzy Logic | | | v |
| DIMENSION & WEIGHT | | | |
| Dimensions | Indoor (Wx H x D) | mm | 998 x 34x5 210 |
| | Outdoor (W x H x D) | mm | 770 x 545 x 288 |
| Net Weight | Indoor | Kg | 11.5 |
| | Outdoor | Kg | 28.5 |
1 Year Comprehensive Warranty & 10 Year Warranty on Compressor (Applicable only with the service agreement signed from the 2nd year of purchase) click for Service Agreement