About the brand
Warranty Period
0 Month(s)
---
Standard Delivery
4 - 5 Working Days
Select showroom to pickup
Enter store location
Pickup
2 Hour Collection Available at
---
ECOCO E1926 Toothbrush Cup & Toothbrush Holder Set (Four cups)
Notice
The payment mode is about to switch to USD (US Dollars)
Please read our terms & conditions and proceed accordingly
Terms & Conditions
Locally issued cards will not be accepted as a valid payment mode.
International cards are not eligible for any easy payment schemes.
The pickup option is not available for payments made in USD.
Easy payment plans available upto 60 months
---
ECOCO E1926 Toothbrush Cup & Toothbrush Holder Set (Four cups)
LATEST ECOCO KITCHEN KITCHEN PRODUCTS WITHOUT WALL CLEANING Ecoco I have been using for a few years nowiii and 1 word is too SAFE - CONVENIENT - BLUE If you want a tidy and clean bathroom, buy now e this shelf Use a built-in shelf for a brush - cup - automatic toothpaste release machine ... it's convenient to look at the bathroom completely -Size of 4 cups: 334mmx120mmx140mm -Material: PS.PC - Brand: ECOCO, Chinese domestic goods - Special cup is designed in transparent form and looks super good - Product comes with super strong strength stickers without needing to drill the wall.
**Assortment Products: The actual product design and colors may vary from the product image and cannot select specific models or designs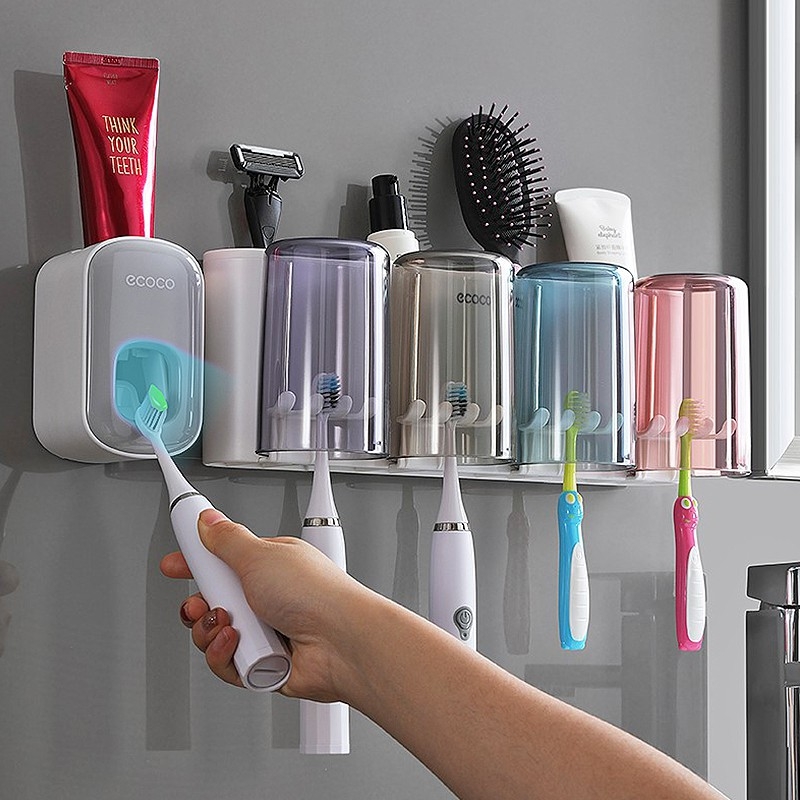 Contain - Main body, 4 cups (Carpet Fixed Traceless Sticker )
Gift box LxWxH(mm) - 334*120*140
Color - Subject to Availability
**Assortment Products: The actual product design and colors may vary from the product image and cannot select specific models or designs