About the brand
---
Standard Delivery
4 - 5 Working Days
Select showroom to pickup
Enter store location
Pickup
2 Hour Collection Available at
---
KRYPTON Infrared Cooker - 2000W
Regular Price Rs.31,990 Special Price Rs.28,990
Easy payment plans available upto 60 months
---
KRYPTON Infrared Cooker - 2000W
nfrared cooker with button control
4 digit led display.
Power – 2000W
10 power / temperature levels for adjustment and 3 hours programmable timer
High / Low heating or voltage protection
Multiple function and lock setting
Functions : Fry, Hot pot, Soup, Rice, BBQ, Milk, Steam
Any material suitable for frying pan, for example, ceramic pot, stainless steel pot, iron, aluminum, glass pot
Automatically turn off after 120 minutes to prevent forget shutdown
AC – 220-240V, 50-60Hz
EXTERNAL COOKWARE MATERIAL
Infrared cookers are compatible with any type of flat cookware.
WHICH MATERIAL IS BEST 
Cast iron, steel, enamelled steel, stainless steel, glass, aluminium, and copper cookware are suitable for use in Infrared Cookers.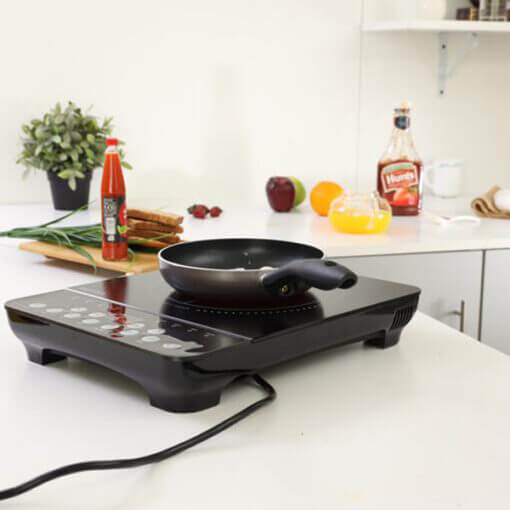 Infrared cooker with button control
4 digit led display.
Power – 2000W
10 power / temperature levels for adjustment and 3 hours programmable timer
High / Low heating or voltage protection
Multiple function and lock setting
Functions : Fry, Hot pot, Soup, Rice, BBQ, Milk, Steam
Any material suitable for frying pan, for example, ceramic pot, stainless steel pot, iron, aluminum, glass pot
Automatically turn off after 120 minutes to prevent forget shutdown
AC – 220-240V, 50-60Hz